Welcome To Belkin Router Support
Belkin Router - Belkin International Inc. is an American Company that manufactures electronics specialized in connectivity devices. Belkins Router offers next level reliability, speed and coverage for all your WiFi devices Support. Also it claims to offer better physical data speed than other competitor routers. Enjoy faster downloads, lag free online gaming and smooth video surfing that too on multiple device.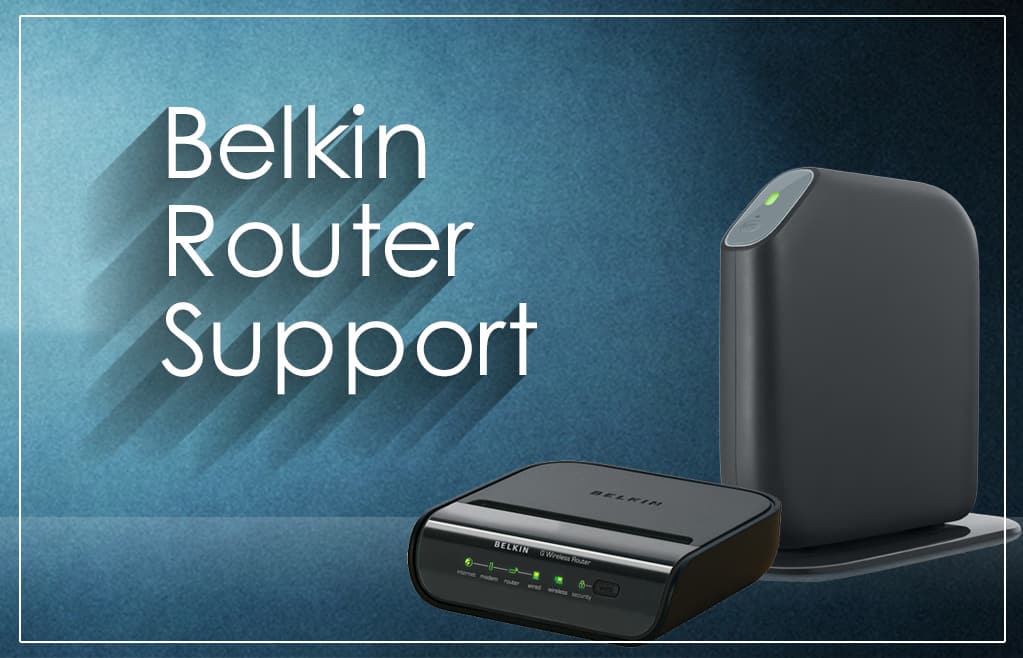 Belkin Router Management and Wireless Settings
You should know about basic setting options for your Router, so that you can fix minor issues or troubleshoot the Router on your own. Basic wireless setting includes changing WiFi name(SSID), setting a new password, changing type of security mode and adjusting wireless network.
Before we start make sure the Router is connected to main power supply and also have an internet access.
Connect Ethernet cable from Router to a Computer(PC or Laptop).

Turn on your computer and open a web browser of your choice.

Now in the URL section of your browser type "192.168.2.1" and
press enter.

Enter the Administrator username and password when prompted.

You must be able to see Belkin Dashboard, here you can change
settings related to Router and Network.
Reset and Update Belkin Router Administrator Password
In case you have forgotten the username and password of your Belkin Router Administrator account, then you should reset the router. Take note that doing so will result to losing your previously saved settings. This means that you need to set up the router again after resetting. The administrator password is different from the wireless network password/SSID password.  The SSID password is used for connecting to wireless networks.
Follow these steps to reset the Administrator Password
Power on your Belkin Router and locate the reset button. Take help of a manual or use internet to locate reset button.

Press and hold the Reset button for 15 seconds. The LED lights of the router will start blinking.

It will take at least 30 seconds to reset the Router and the LED lights will shine solid. And you will know your Belkin Router has successfully been reset.
After resetting the Router, you must check the Router settings and establish the network to be able to access internet.
Access the Belkin web-based setup page by following above-mentioned steps.

Navigate to the Login option and click on it.

Enter the new password in the blank and click on Submit button.
Troubleshoot Belkin Router
The router has security features used to safeguard your connection against intruders. If these are configured incorrectly, you may not be able to gain access to your router. You should troubleshoot your router if you are facing problem accessing the Router
Reset Windows TCP/IP Settings
Troubleshoot WiFi Security Settings